Museum of Aviation cutting four jobs | News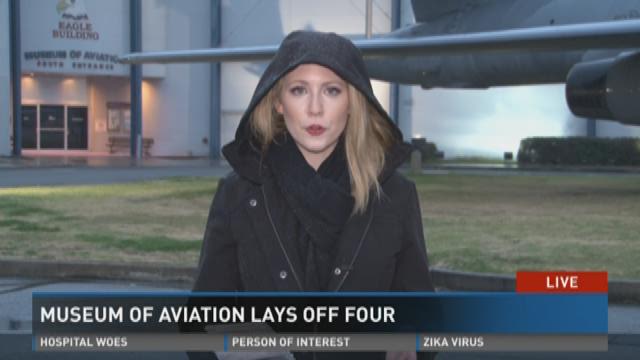 Facing budget problems, Warner Robins' Museum of Aviation says it is laying off four employees.
According to a letter from the museum, they are also closing the "unprofitable" Victory Cafe, their small restaurant. According to the letter, the museum's new president, Chrissy Miner, studied financial records and decided they must "significantly reduce their operating budget." Miner took over on Jan. 1.
The letter calls the cuts "difficult but necessary decisions." Two of the jobs cut are at the Victory Cafe; the other two are administrative jobs, according to the museum.
One other position in the Victory Cafe was impacted, but they are moving to a different department. 
But the letter from museum officials says they may need to take further actions soon to continue their mission.
The museum employs about 30 people, and the rest are volunteers. 
"It's nice to see one of the old ones and just kind of imagine it flying," says volunteer Phil House. 
He loves sharing the history of the impressive planes. 
Fellow volunteer Glenn Pope says the museum is important, especially for educating the next generation.
"You get them to walk in here, and they've got a little handheld game," he says. "But to show them an F-4, and I can show them a helicopter. It's a piece of living history." 

In order to expand, though, Museum of Aviation Chairman, Dan Penny, says they had to cut back.
"We had to make some reductions in our operational costs, and unfortunately some of our employees were impacted," he explains.
"We want to make sure we have enough money to meet all our obligations and plan for the future. We want to grow. We want to get bigger. We want to get more efficient," Penny says.
Not only do they showcase the past, but also the minds of the future by sponsoring STEM education programs, as well as several events throughout the year. 
That's something loyal volunteers want to see continue. 
"This is history," Pope says. 
Chrissy Miner did not have the exact budget numbers available, but she says this will reduce about 10 percent of their personnel costs.